THE DEVON YOUTH JAZZ

ORCHESTRA



DYJO will play the evening concert on Music Day



THE DEVON YOUTH JAZZ ORCHESTRA comprises the best of Devon's young jazz musicians and is split into two

separate bands. DYJO 2, under the direction of Brian Moore, is the younger of the 2 bands and is focused on the essentials of Big

Band playing: ensemble skills in swing and many other grooves, and the fundamentals of jazz soloing.

DYJO 1, with Graham Hutton, is the senior band and aims to stretch the players' skills in all directions in a wide range of

repertoire, and to raise them to a standard of playing comparable with the best Youth Big Bands in the Country. In addition, DYJO

has a specialist sax coach, Roz Harding, one of the Region's top jazz musicians, who also leads rehearsals for the "Devon Jazz

Ambassadors" - the two small bands drawn from DYJO.









RENAISSANCE CHORUS

Ladies A cappella group from Exmouth

Our group started a little over 9 years ago with only 8 enthusiastic members and a wonderful Musical director, Maire Hoppins and now we have over 40 members and are going from strength to strength. During the years, as we progressed with our music, we have entered many competitions and festivals. We have won Exeter Music Festival on numerous occasions, have competed twice in the Jersey International Choral Competition coming a very respectable second in our class and have travel to Sligo for a wonderful fun-filled weekend of singing and fund raising for Sligo Men's Barbershop Chorus.

We sing all over East Devon for fun, entertainment and funding raising for charities and have now made two C.D's with profits of our latest album, "And so it goes...." going to Freewheelers Emergency Voluntary Service the registered charity that provides a free out-of-hours motorcycle courier service to hospitals in the South West of England.

Our style of music is very eclectic; we sing songs ranging from "Le Canon" to Adele's version of that wonderful Bob Dylan song "To make you feel my love"

We are very pleased to be asked to sing at Dalwood Music Day and hope that weather holds and everyone has a wonderful time.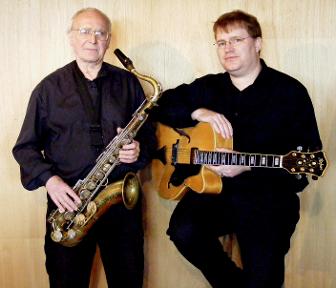 TONY ROBERTS & RICHARD LLEWELYN

TONY ROBERTS

1955 - 61 Played Clarinet, Bass-Clarinet, Flute and Saxophone in Military Band.
1961 - 71 The London years - Played in the bands of Fat John Cox (Chris Pyne, Ray Warleigh, Pete Lemer, Ron Matthewson) Alexis Korner( Danny Thompson, John Marshall, Ray Warleigh) Big Bands of John Dankworth, Humphrey Lyttleton, Kenny Wheeler, Mike Gibbs, Graham Collier, Eddie Harvey. Had a short-lived trio with John McLaughlin, Danny Thompson. Extensive Studio and session work. Worked with 3rd Stream composer Gunther Schuler on his Opera "The Visitation" for BBC2 in 1967.
1971 - 92 Retired Hurt! Groups and albums with John Renbourn, Danny Thompson's Trio "Whatever" Live Album with Ray Russell, Simon Philips, American Bass-Guitarist Anthony Jackson "Force Majeure"
1992 - Present day residing in West Dorset and playing in local groups (Arcadia) and leading his own trio with Richard Llewelyn and Ben Taylor, while collaborating in tribute projects such as Blue of a Kind ( Miles Davis " Kind of Blue") Art Blakey Jazz Messengers Tribute Band and Birth of the Cool( Miles Davis tribute Nonet)






RICHARD LLEWELYN

Brought up in a jazz mad household he has been playing guitar for 43 years so really ought to be better by now. He has worked in education, played with Arcadia Jazz Band for 18 years and has been fortunate to work alongside artists such as Kathy Stobart, John Critchinson, Rosemary Squires, Pete Strange, Chris Gradwell and Henry Lowther and played in support bands for the likes of Humphrey Lyttleton, George Melly, Kenny Ball and Aker Bilk. He has regularly 'woodsheded' with Tony Roberts since 2008 developing musical ideas and techniques and regularly
deputises for other bands.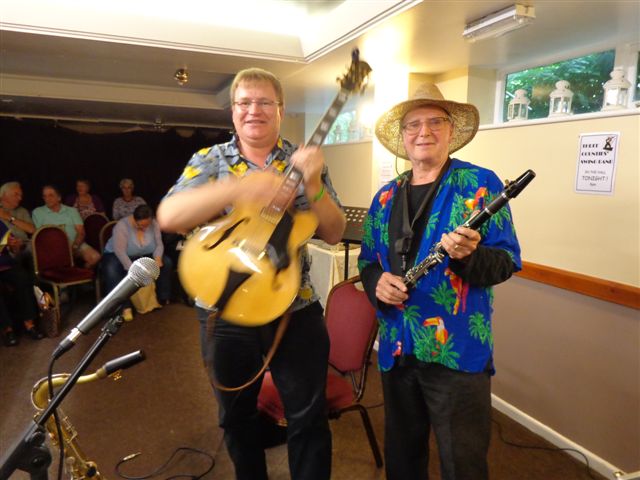 Richard & Tony - Music Day 2014

Jenny Hackett Caroline Rigby Sally Reed Hilary Highet

BOSOM FRIENDS
We started singing together in 1987 at Jenny's house in Stockland, East Devon.
Caroline had been singing and playing at folk clubs in Cornwall and was the only musician amongst us - the rest of us learned by ear.
Sally, a born performer; Jenny just loved to sing; and Hilary hadn't sung since school choir!

Over the years the three of us have learned to read music as a result of all that listening. Caroline now runs community choirs. Jenny sings with an all-women a cappella group, Sally and Hilary sing with classical choirs.
We continue to enjoy making music together, singing a variety of unaccompanied songs – old and new - from around the world, and doing what we love to do – harmonise.


JJ PIG

JJ PIG are eight friends mostly from Uplyme and the surrounding area, who got together 5 years ago to sing for fun.

"We sing mainly traditional songs, with an emphasis on sea songs and shanties.

We have a style all our own - it's a little rough round the edges but hearty and strong.

We think we're the perfect antidote to today's manufactured music - real blokes belting out real songs!"





Some of the "Salty Singers" on the Cobb at Lyme



The Band was started by two school teachers, Gary Wells and Tom Forward, in 1996.
It has grown steadily since then to become the fine Band it is today.

It specialises in playing the original arrangements, when available, of Glenn Miller, Count Basie, Duke Ellington and various other big bands of the Swing Era.

Kevin Dunn, our Musical Director and drummer (& multi-instrumentalist!) is also an accomplished arranger and
writes for the Band.

Our aim is to continue playing the type of music that both we and our audiences enjoy.




THE THREE COUNTIES SWING BAND

with Kevin Dunn - Musical Director - on Drums



THE THREE COUNTIES SWING BAND

Woodmead Halls - June 7th 2104 "D Day" commemoration


THE AXE VALLEY COMMUNITY CHOIR

with Edward Jacobs - Musical Director


The Axe Valley Community Choir was formed to bring together people of all ages and abilities to enjoy the fun of singing together.


As well as the social benefits, members have the opportunity to enhance their singing capabilities and participate in fundraising events within the community.


Our repertoire is extensive and includes a wide variety of popular ballads, both traditional and modern


Members come from all over the Axe Valley and further afield - some from Lyme Regis, Sidmouth, Chard, Honiton and Seaton.
AVCC - CONCERT IN PLYMOUTH


MARY BOWLES
I have been singing for many years in Cabaret and Dance Bands. More recently I perform in a couple of duos: "RETRO" with Edward Jacobs and" FMS" with my Friend Fran. Also have been very involved in Amateur I Musicals in Seaton. My style is not set and I can be as versatile as the occasion requires... anything from Olde Tyme Music Hall to the current chart hits.
At the festival with Edward I will be doing some of the old classics such as Moon River, When I fall in love etc... just with Edward playing piano.
SPIRIT II SPIRIT

Andy Hague - Musical Director

Spirit II Spirit was born of the Spirit choir project that was launched September 2014 when singers who were involved in the
rehearsal and performance of my oratorio Christ Crucified expressed a desire to carry on singing together. I promoted it as 'A
choir for Spiritual people of all faiths and none'. We are about 25 strong and we like to sing as wide a range of music as possible.

The choir graciously sing some songs and anthems written by me, but we also enjoy American shape note hymnody, Tudor anthems, Iona chants, oh and the occasional traditional Gospel song. Our rehearsals always feature lots of fun and laughter.

We rehearse in Upottery fortnightly on Wednesday evenings and would be very happy to welcome new members.

Come and listen to us and if you want to know more talk to us afterwards. You can read more on

www.andrew-hague.co.uk


EDWARD JACOBS

Edward Jacobs is the musical director and accompanist of the Axe Valley Community Choir. Brought up in a family with a strong musical background, he started playing the piano at three years old and later added other instruments to his repertoire. Edward studied the teaching and performance of music at Hertfordshire College of Higher Education and studied classical piano under Julie Harrell and later, Dennis Page. He now has years of experience of performing and also in the development, teaching and conducting of music. This includes numerous bands, groups, choirs and school music performances as well as solo piano. Music forms the backbone of his professional and social life and he cherishes the people he works and performs with and enjoys every single moment of it!





NYTHER NORE
Nyther Nore, also known as the Elderly Brothers (can't think why!).
Nyther Nore was formed about 3 or 4 years ago. Initially, Pete the vocalist was put in touch with Dave Hammett, guitarist and vocals, by a mutual friend who Pete and his wife surprisingly met on a cruise. When asked where they were living now, Pete said near Crewkerne to which the response was "Oh , Dave Hammett lives in Crewkerne, I'll give you his number". And so it started. Dave had kept in touch with his ex band mate and keyboards player, Owen, who he found was living in Hawkchurch.They had been members of a band called Ad Lib, who had been playing in and around Surrey for a number of years. The three 'boys' got together and have been playing ever since around Somerset. Being 'of an age' their music reflects their early influences, such as Buddy Holly, The Everlys, Credence Clearwater Revival, Neil Diamond etc. Their eclectic play list covers Country, Folk, Jazz (ish!), Scrumpy and Western as well as Rock and Roll.
Unfortunately the band lost Dave on New Years day this year after a long battle with a number of health issues. The band had played on New Years eve, and Dave had enjoyed himself, as he always did. His loss is keenly felt, but Pete and Owen are carrying on as they feel sure that Dave would want them to, he enjoyed music so much. They are therefore now looking for a third member, so if you enjoy the same sort of music and can play guitar, and maybe contribute a bit of harmony, please give them a call. The show must go on!
THE MAGGIE REEDAY QUARTET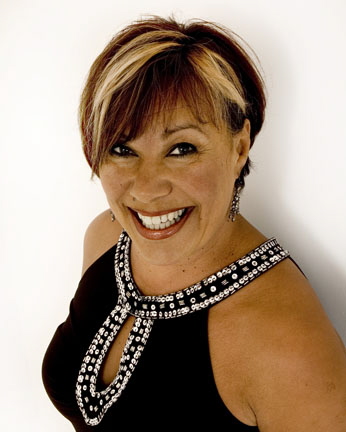 Maggie Reeday is one of the Country's finest singers and has worked in television and radio over the years with some of the greatest international Musicians, including Scott Hamilton, Mark Nightingale, Dave Green, Digby Fairweather and many more.
Maggie's sty;e is unique as she not only prtrays some of the great jazz standards, but her smokey voice lends itself beautifully to the more soulful and blues songs. She has a wealth of knowledge of tunes and styles to accommodate all occasions and is highly regarded by her peers ..... miss her at your peril!!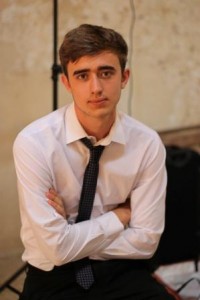 Maggie Reeday Matt Carter Coach York Jim Rintoul

BEDLAM BESS are Kate Thomson and Sue King.
Kate sings and plays piano, flute and whistles.
Sue sings and plays guitar, bazouki and banjo.
George King will join them on guitar for Dalwood Music Day.
Kate hails from Constantine, in Cornwall, and she met and started to play and sing with Sue when she too was living in Cornwall, back in the 90s. At that time they were both classical music students, and Sue was a solo folk performer who initiated Kate into Cornish songs.

Together they shared much eating of chocolate. It was clear that a firm and lasting friendship would follow. Whilst in Cornwall both Kate & Sue worked as soloists with the East Cornwall Bach choir and in a fledgling folk/roots group called "Border Crossings"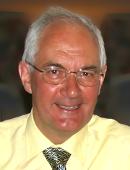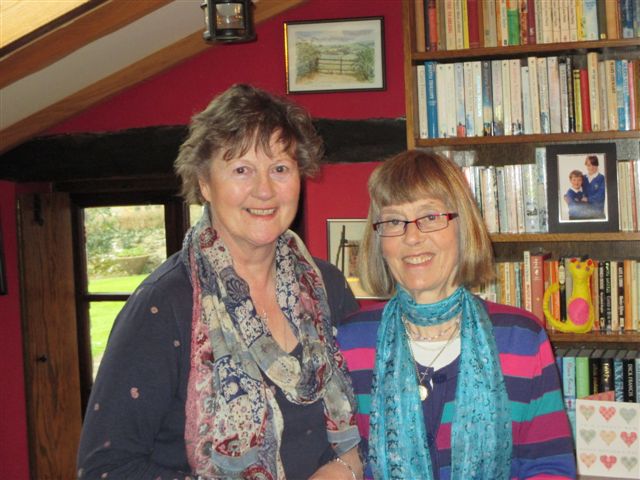 A trio of keyboard, flute and various early wind instruments playing an eclectic mix of old and new from
Telemann to the Teddy Bears' Picnic.
"Piping Hot" are three friends (Michael, Maggie and Annette) who get together to play varied music ranging

from well-known folk tunes to tuneful classics for special occasions, preferably for "good" causes.

They play different "pipes" with keyboard accompaniment.