More information about Musicians & Singers posted soon!









The Craig Milverton Legacy Band
with Craig on piano, Eleisha May Milverton - vocals, Ben Milverton - guitar,
Ashley John-Long - bass and Nick Millward - drums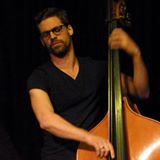 Ashley John Long Eleisha May, Craig & Ben Milverton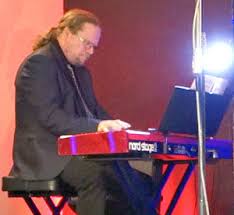 Craig's daughter Eleisha May at only 18, has already performed at many jazz venues and festivals including Brecon,

Pershore, Bude , Teignmouth , Beaminster and Dartmouth. Blessed with a smokey jazz voice she's received much praise from

Tina May, Digby Fairweather and Maggie Reeday.
Craig's son Ben , 21 is already an experienced gigging musician appearing many times with his Dad's groups at Clubs and Jazz
festivals including Teignmouth , Pershore , Bude and Beaminster. His astonishing technique and ability has been praised by such
great guitarists as Nigel Price and Dominic Ashworth.
Along with Ashley John Long and Nick Millward they are collectively called The Milverton Legacy Band.
The Band will play an eclectic mix of Classic Standards, Bluesy Ballads and Jazz Funk grooves .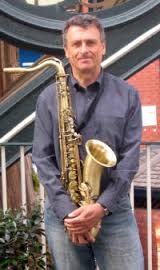 Exciting Latin Jazz Quartet led by fine saxophonist

Pete Canter. Melodic, accessible and seriously

groovy Latin Jazz originals and standards.
Pete Canter - saxophones & congas

Matt Johns - keys

Jim Rintoul - double bass
Gary Evans - drums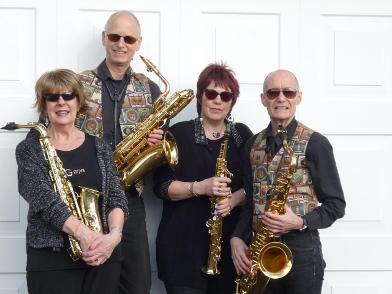 Andy Davey (baritone), Carrie Fry (soprano and alto)

and Julian Roundhill (tenor) formed Black Coffee in

2014 (with Judith Roberts at the time). Anni Hindle

(alto) joined us last year. We had all played (and still do)

in the Saxminster saxophone choir and wanted to play

more of the music we enjoy as a quartet. We play a

wide range of mainly jazz music, some standard, some

less well known, from different eras, including musicals

and ragtime. We have played at private and charity

functions, arts club gigs, and busked on the streets.









2016 Theatre Bar Lyme Regis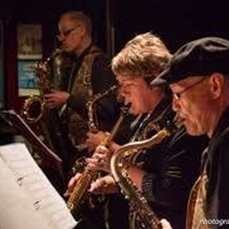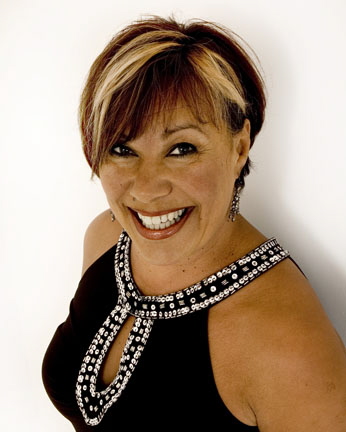 Maggie Reeday has had a long and varied career, beginning as a resident singer in a local West Country band. She has appeared in a succession of ITV shows and many Jazz Festivals throughout Europe. Maggie is a highly respected vocalist, and has sung with some of our top British jazz musicians including:- Tony Marshall, Spike Heatley, Bruce Adams, Craig Milverton and Digby Fairweather. She has also performed with American saxophonist, Scott Hamilton.
Her CD, "World on a String", has received rave reviews - quote: Ms. Reeday has all the ingredients that a jazz singer requires - good intonation, a powerful voice with plenty in reserve if necessary. This CD is well worth the price and a copy should be in your rack alongside ''Billie Holliday and Ella" (Jazz Journal International).
Maggie maintains, that the highlight of her career, was a royal command performance at the London Palladium, attended by HM the Queen Mother.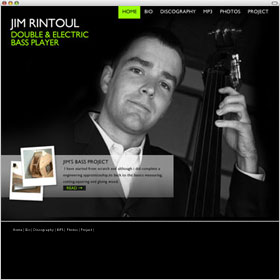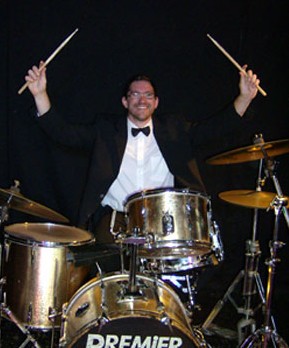 Jim Rintoul - bass James Clemas - keyboard Gary Evans - drums & Maggie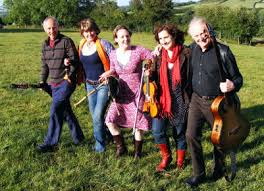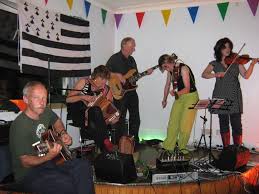 French & Breton Music & Dance
Poisson Rouge is a Devon based band that plays

Breton and French-inspired dance music, both original
and traditional.

It was formed six years ago by musicians meeting at
the French/Breton dance club, d'Accord Exeter, but it
now travels far to play for concert audiences, dance

clubs & private celebrations.

They've performed at 5 Sidmouth Folk Weeks, the
Pentrefest Festival, the Bal de Bath & the Fete Du

Cloitre (Brittany) amongst many other festivals.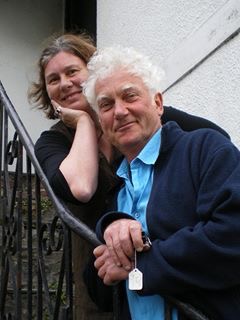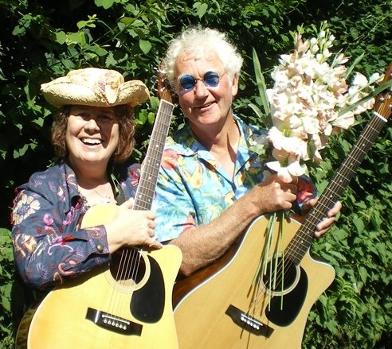 Sue White & Tony Taylor - acoustic folk/rock musicians,

and blues, bluegrass and 50s & 60s rock n' roll!
Tony and Sue are "folk rockers", with a bit of old timey, bluegrass and pure acoustic rock thrown into the mix.
They play traditional material and Celtic Rock, as well as Tony's own songs.

Actually, they can sing and play just about anything!
Dynamic Duo from the South West play all (well most!)
of your favourites from the 50s, 60s, 70s and beyond
.....a song, a smile and a bathchair!!
A lively swinging, rocking performance from Pete -

vocals, harmonica & percussion and Owen - keyboards

and vocals."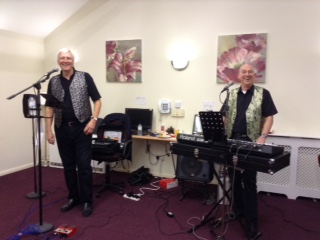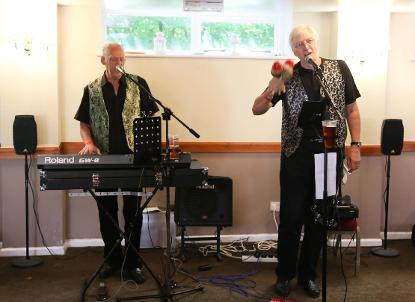 Owen Engeham & Peter Bland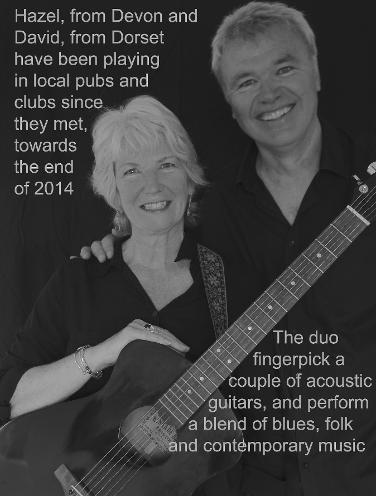 Hazel Williams & Dave Greenshields will be in the Busking

on the forecourt of the Tuckers Arms







The Band name comes from our initials, H for Hazel,

D for David, D for Dave & N for Nick!


We're all happily retired from different musical

backgrounds who got together by chance early in 2016.

We perform a wide variety of music from blues and folk

through to popular soft-rock bringing individual

influences into this very happy mix.

Venues include village halls, outdoor busking,(possibly

our favourite) and music festivals around the West

Dorset/East Devon region.

Dinner Dances have just been introduced as private

functions, ...yet another musical mix!






















THE GERSHWIN EVENING IN THE HALL AT 8PM




Julian Marc Stringle Laura Collins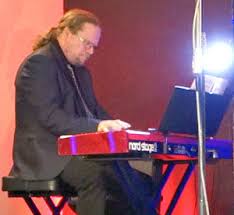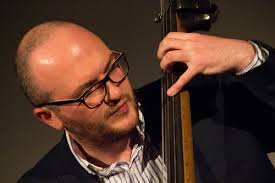 Craig Milverton Sandy Sucholdolski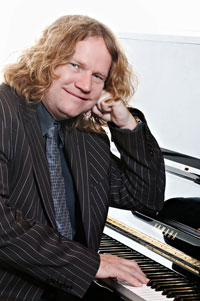 Nick Millward Craig Milverton