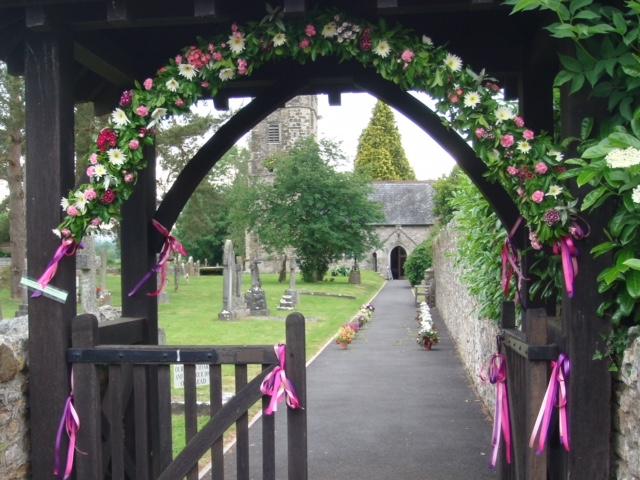 "ALL THINGS BRIGHT AND BEAUTIFUL"
AT ST PETER'S CHURCH DALWOOD
15th - 17th JUNE
This opportunity to fund raise for church and charity by holding a Flower Festival occurs once every five years and for
2018 it is St Peter's Church Dalwood's turn to host the event.
The festival will run over three days from 10:00am on Friday, 15th June to Sunday, 17th June, culminating in a Gospel Service at 6:00pm on Sunday the 17th June led by the popular Kroft Originals.
The theme this year is "All Things Bright and Beautiful "and when you consider the words of this popular hymn you will
realise that there is much scope for interpretation, from "Purple headed Mountains" to "He gave us eyes to see them and
lips that we might tell"
.
We are also hoping to showcase local talent under a subheading of "Crafty Corry" by displaying the work of local art and
craft groups.
There will also be an opportunity to visit a plant stall and create your own posy.
Teas, coffees, cakes and ploughman's lunches will be available in the Village Hall over the three days and on Saturday, 16th June, we will be holding an evening Barbeque at "Yetene" courtesy of Ray and Helene Bradley. There will
be a raffle with the draw being held on Sunday evening
.
Proceeds from the Flower festival will be shared between St Peter's maintenance fund and local charity The Project
which helps children and young people with mental health issues.
If you are interested in sponsoring an arrangement, entering a craft exhibit or would like to contribute to the raffle please
contact:
Caroline Nunns 01404881313 email: carolinecnunns@gmail.com or
Gay Atkinson on 0140444307 email: gayabandon100@.com
To "Kick Start" this event we will be holding an evening event to celebrate the wedding of Prince Harry and Meghan
Markle. Please see our advert below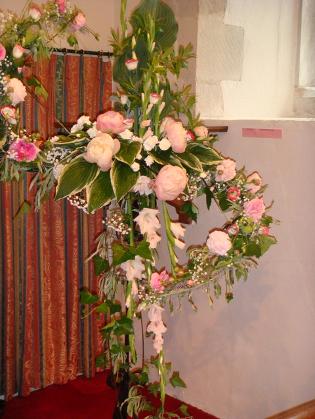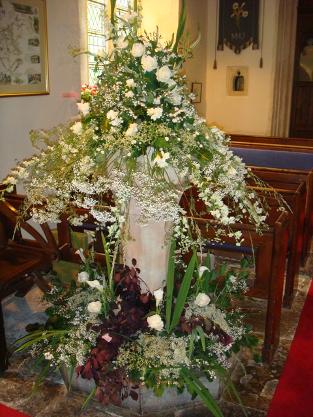 A RIGHT ROYAL (EVENING) RECEPTION
IN DALWOOD VILLAGE HALL
On
SATURDAY, 19th MAY
From 7:30pm
TO CELEBRATE THE ROYAL WEDDING
GLASS OF FIZZ ON ARRIVAL,
CANAPÉS
,
BAR AND RAFFLE, MUSIC AND DANCING
WEAR YOUR WEDDING GUEST OUTFITS
PROCEEDS TO THE 2018 FLOWER FESTIVAL
(Which in turn will raise funds for St Peter's Church Maintenance and The Project)
Tickets £10
BOOKING ESSENTIAL
Contact:
CAROLINE NUNNS 01404 881 313 AND GAY ATKINSON 01404 307
Stockland Fair Press Release - 3rd May 2018
We'd love you to use our LOGO - download it here
The village of Stockland in the Blackdown Hills of East Devon has started its countdown to the annual Stockland Fair with the promise of all the
traditional games that families love and a few surprises. The Fair dates back to 1252 and this year it will look smarter than ever with new stalls and
marquees to house the craft stalls, games and refreshments. There is a team beavering away in the background, determined to make it a very good year,
so come and enjoy an afternoon of family fun and entertainment, rural crafts and displays, food, stalls and music. This year the nominated charity of the
fair will be St Petrocks, a charity based in Exeter helping people who are homeless or vulnerably housed. There is so much to do during the afternoon and
we will be rounding off the Fair with the Eggathon. Get your tickets for this early, this year we have a new supplier delivering non bouncy eggs so
competition will be fierce and messy. The current record stands at an eggstra-ordinary 93 feet for a clean catch with the egg unbroken. Amazing!
www.stockland.org.uk/stockland-fair