Tuckers Jazz Club
The Tuckers Arms, Dalwood EX13 7EG
Just north of the A35 between Axminster & Honiton, East Devon
Music 8 - 10pm Tickets £10
(Book early if possible please)
t.mackenney111@btinternet.com 01404 831 280
If you plan to eat at The Tuckers, early booking is essential 01404 881 342
The next Jazz Night is Saturday 20th October
when Chris Walker's Pedigree Jazz Band will pay a
"TRIBUTE TO TRAD"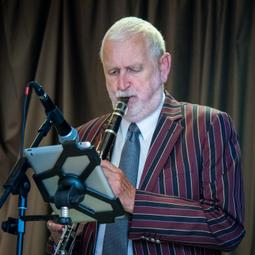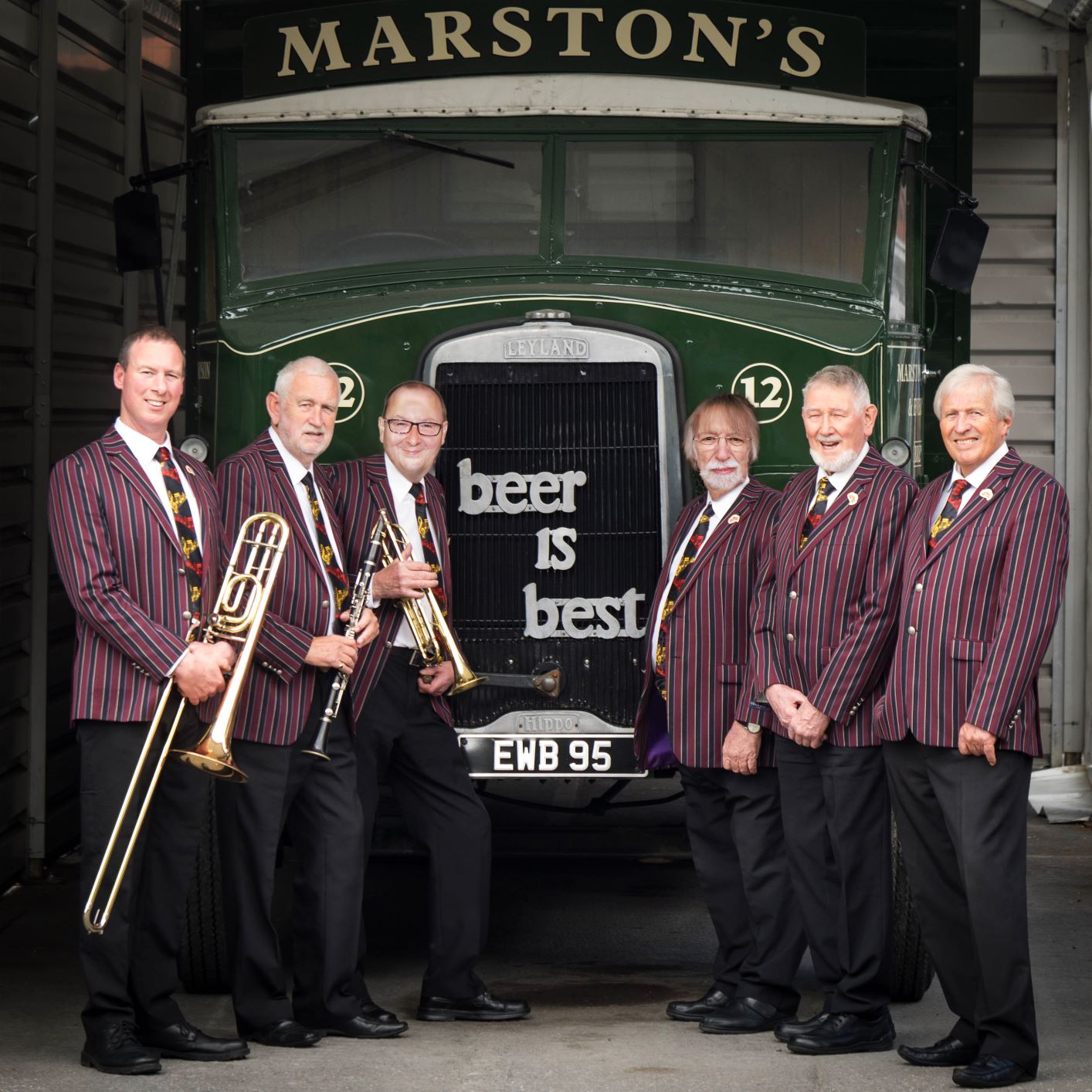 Chris Walker has for over 30 years presented a weekly Jazz Programme

broadcast by radio stations all over the world. However he is also a very

fine musician and was a founder member of the famous Real Ale and

Thunder Band, who's many T.V appearances, included "Songs of Praise" for the BBC.

A while ago he decided to get back to his roots and recreate the hit tunes

of the British "Trad Jazz" boom of the 50's and 60's. To do this he formed

The Pedigree Jazz Band. In their show "SALUTE TO TRAD JAZZ they play

the most popular tunes of the era, such as 'Midnight in Moscow', 'Petite

Fleur', 'Green Leaves Of Summer' and many others. The band has proved

to be a resounding success, with rave reviews and repeat bookings from

nearly everywhere they perform.

Hence they now tour extensively, and if you miss them when they are in

your area, you will miss out on a great show.

The launch of this venture was greatly helped with continuing sponsorship

from Marston's Brewery.
It was Fabulous Guitar playing from
JIM MULLEN & NEIL BURNS
on September 1st
they were supported by Coach York on drums & Kevin Sanders on bass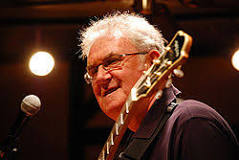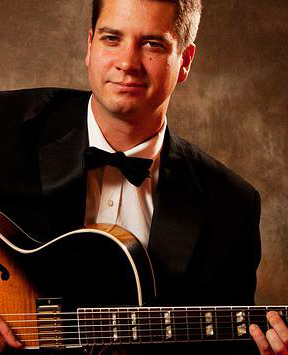 Jim Mullen is a truly original voice in contemporary jazz guitar
.
He has a distinctive style - picking
with the thumb rather than a
plectrum.
Originally from Glasgow, he moved to London in 1969, working & recording many albums in the groups
of Pete Brown , Brian Auger, Vinegar Joe, and Kokomo. In 1975 he met tenor sax player Dick
Morrissey, and they began a 15 year association as the legendary funk band Morrissey Mullen
He has recorded albums with jazz vocalist Claire Martin, and a series of Quartets. As sideman he is
in demand by many visiting U.S. Stars . He is three times winner of 'Best Guitar' in the BT jazz
awards, several times 'Best Guitar' in the British Jazz Awards and has also won a Parliamentary Jazz Award.
Neil Burns grew up in Glasgow, and has known Jim since he was a small child. He has worked extensively in the south west and is greatly in demand as a guitarist and teacher.
This quartet – Jim, Neil, Coach & Kevin - has performed many gigs from St Ives to Southport.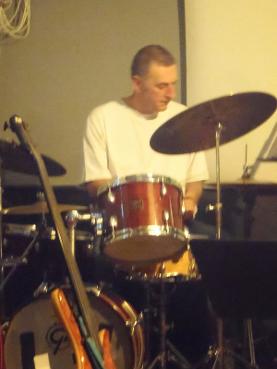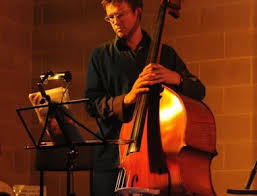 What a fantastic evening we had on 4th August with
Derek Nash, Martin Dale, Craig Milverton, Ashley John Long & Coach York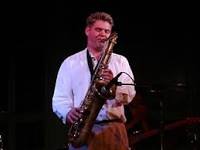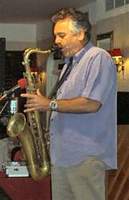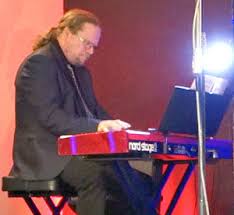 We're so lucky in East Devon to have access to such talent!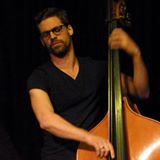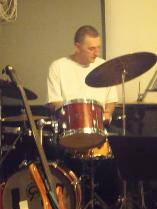 Thank you all for supporting the Jazz Club.
Keep booking the tickets! - and we'll be able to have more
amazing Musicians & Singers.
2018 DIARY

Jan 20th. John Shillito's "Select Four"
Feb 24th La Vie en Rose Gipsy Jazz
March 24th Annika Skoogh and "Orpheus" Brazilian Music
April 21st Maggie Reeday and the Craig Milverton Trio.
May 5th Vocalist Lee Gibson and the Martin Dale Quartet
June 19th Neil Maya's Brubeck Project with Matt Carter on piano
July 14th The Fliss Gorst Quartet
Augt 4th Derek Nash & The Martin Dale Quartet
Sept 1st Jim Mullen, Neil Burns, Coach York & Kevin Sanders
Oct 20th Chris Walker's Pedigree Jazz Band
Nov. 3rd The Jake Leg Jug Band !
Nov. 17th The Matt Carter Quartet featuring vocalist Leigh Coleman
2019
Jan. Louise Parker (vocalist) with ....?
Feb 23rd La Vie en Rose - gipsy jazz
March 23rd Alan Barnes, Julian Marc Stringle & the Craig Milverton Trio
April 16th Amy Roberts Quintet
May 18th Jeremy Huggett's Band of Gold
June TBA
July 6th DALWOOD MUSIC DAY - Jazz, Pop, Classical, Folk & Buskers!
Oct 5th Bruce Adams with the Martin Dale Qtet
Nov. 2nd Tina May (vocalist) & The Craig Milverton Trio
Look at all the marvellous Musicians & Singers we've had at the Tuckers Jazz Club!!


Jazz Musicians and Singers who have appeared at the Tuckers Jazz Club so far-
ALAN BARNES and The Matt Carter Trio

ANDY COOPER - ex Kenny Ball JB with Chris Walker's Swingtet

Annika Skoogh Quartet:
Annika Skoogh & Orpheus
Ashley John Long - bass player from Cardiff
"Birds on a Wire": Julie Dunn & Charlotte Storey

Charlie Hearnshaw's "Munjenta Cafe" Latin Jazz Quintet
Chris Walker's Swingtet with ANDY COOPER

Chris Walker's Pedigree Jazz Band
City Steam Jazz Band

Clive Smith's Arcadia Jazz Band
Coach York - drums
Craig Milverton Trio

Dan Pogorzelski Quartet

DAVE NEWTON Trio
DEREK NASH (from Jools Holland's Rhythm & Blues Orchestra)
Devon Youth Jazz Orchestra

DOMINIC ASHWORTH with the Craig Milverton Trio

Duncan Anselm Quintet

Fliss Gorst's "Jivestar" with Kai Hofmann
Fliss Gorst's "Bond Tribute"
The Fliss Gorst Quartet
Gary Evans - drums
Gatsby Gang with Rachael Roberts
JIM MULLEN
Jim Newton's Fifty Shades of Jazz

Jim Newton's Fifty Shades of Mainstream
John Shillito & his Select Four

Julie Dunn Trio:
JULIAN MARC STRINGLE "Tribute to Gershwin"
Kevin Sanders - bass
La Vie en Rose
LAURA COLLINS "Tribute to Gershwin"
LEE GIBSON & the Martin Dale Quartet
Leigh Coleman with the Matt Carter Trio
Maggie Reeday Quartet
Martin Dale Quartet
Martin Jenkins - piano

Matt Carter Quartet

Mike Denham - solo piano

"Misty Roses" - Sue King & Peter Fung
Neil Burns - guitar
Neil Maya's Brubeck Project
Nick Millward - drummer (ex Kenny Ball JB)
PEDIGREE JAZZ BAND
Pete Allen with Roger Marks' "Brass Farthings"
Pete Canter's "Light Flight"
Rachael Roberts
Richard Llewelyn
ROGER BEAUJOLAIS

Roger Marks' Armada Jazz Band
Roger Marks' "Brass Farthings":

Roger Marks' Cornish Armada JB

Sunset Cafe Stompers

TBR Quartet with Rachael Roberts

Three Counties Swing Band with Kevin Dunn
Tony Roberts Quintet

Trichord - James & Hilda Clemas and Ed Jacobs

Gigs start at 8pm. Tickets can be bought at the Door or in advance from Tina 01404 831 280

If you would like to be on the mailing list for Music Events at the Tuckers, please email

t.mackenney111@btinternet.com or phone 01404 831 280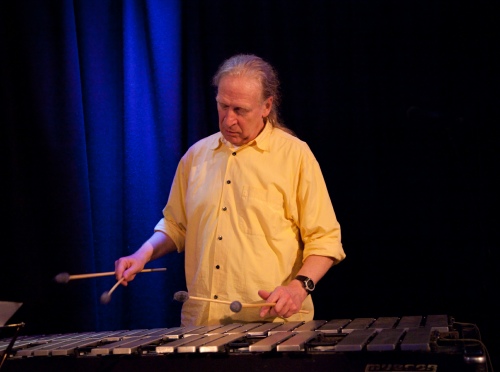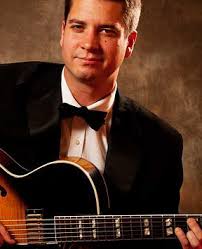 Roger Beaujolais Neil Burns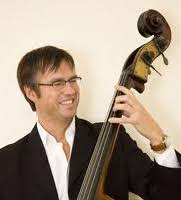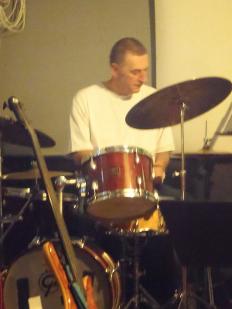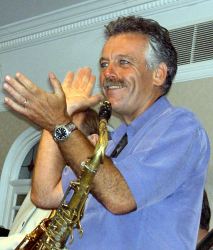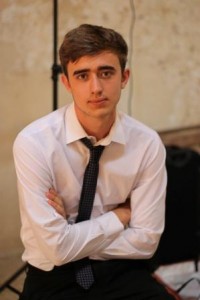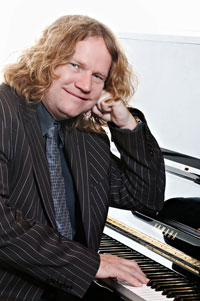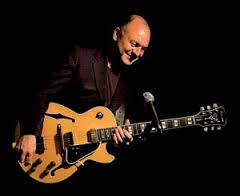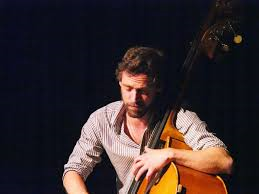 THE TUCKERS JAZZ CLUB

Since the Autumn of 2013 there have been monthly Jazz nights at the Tuckers Arms (EX13 7EG)

in Dalwood, just off the A35 near Axminster.
The best route to take is from the A35 between Axminster and Honiton.
Turn off the A35 at Andrewshayes Holiday Park (EX13 7DY) and then immediately Right (to Dalwood)
After 3/4 mile, T junction, turn Left (to Dalwood).
After 1/4 mile, Crossroads turn Right into the Village.
The Tuckers is on the RHS. Car Park is opposite, up an alley.

The Tuckers Arms is in the centre of Dalwood
EX13 7EG - on the north side of the A35
between Axminster & Honiton
Excellent food & a warm welcome!