WELCOME TO THE TUCKERS JAZZ 2019 PROGRAMME!
The Tuckers Arms, Dalwood, EX13 7EA, near Axminster.
Music starts at 8pm Tickets are £10
t.mackenney111@btinternet.com 01404 831 280
(To book a meal, phone 01404 881 342)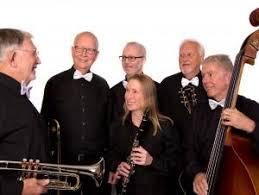 The next Jazz Night is on Saturday 7th September
with John Shillito's
RIVIERA RAMBLERS
"Putting a song in your heart, rhythm in your feet and a smile on your face!"
We are a swinging Six Piece Band attracting a lot of attention and receiving many favourable comments from
Audiences throughout the Southwest and beyond.
Out repertoire is attractive and accessible – much of it originating from the sounds of the Swing Era of the 30s & 40s

The front line brass and reeds are buoyed by a pulsating rhythm section that adds echoes of Parisian Gipsy Jazz of
The Hot Club of France.
Our music is created with care and warmth and is melodic, memorable and foot-tapping with occasional engaging
vocals from John and Zoe.
John Shillito leader and trumpet
Zoe Lambeth clarinet and alto sax
Bob Martin trombone
Dale & John Whitlock guitars
Pete Furnish bass
AMAZING TALENT! TREMENDOUS ENERGY!
FROM THE MATT CARTER SEPTET
on August 15th
We had a great evening with
Matt Carter - Piano
Joe Lee - Bass
Luca Caruso - Drums
Alex Ridout - Trumpet
Harry Greene - Tenor Sax
Jonny Ford - Alto Sax
Harry Maund - Trombone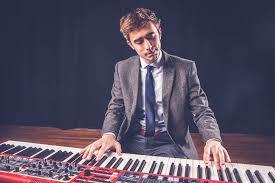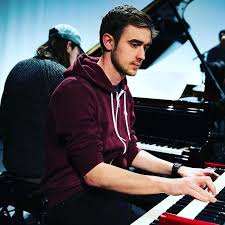 A totally fascinating evening on Saturday 8th June
with The Kings of the Keyboard !
DAVE NEWTON & CRAIG MILVERTON
who delighted a packed house at the Tuckers with their
amazing skill - and humour too - picking up each others musical
ideas and then developing themes. I was completely riveted -
as were the very appreciative Audience.
Thanks to all who were able to come along.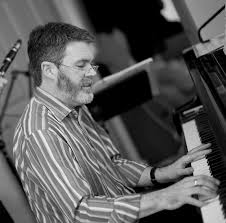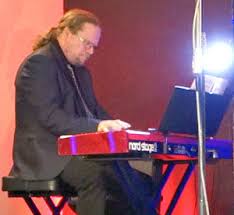 They're coming back on Feb 29th next year!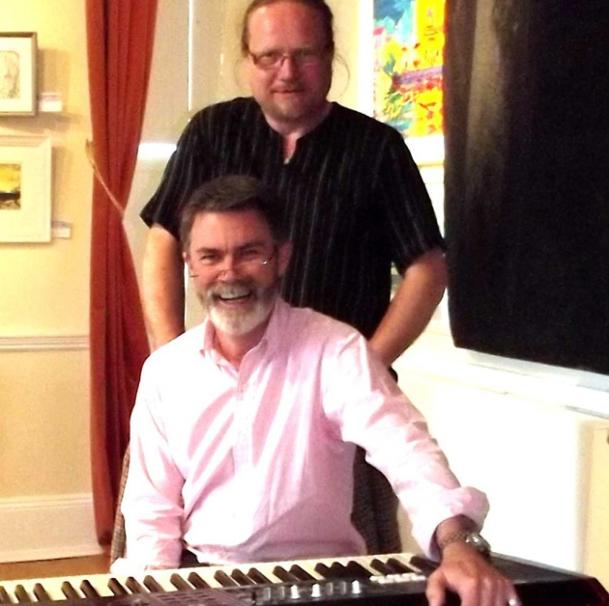 The next event in Dalwood is, of course, The Music Day - 6th July

JAZZ at DALWOOD MUSIC DAY – Saturday 6th July 2019
12.0 – 1.30 Annika Skoogh & Orpheus Marquee
1.45 – 3.00 Sarah Griffiths Quintet Tuckers Arms
2.30- 4.00 Roger Marks' Cornish Armada JB Village Hall
3.30 - 4.00 Indigo - sax quartet Marquee
3.45 - 5.15 Craig Milverton Legacy Band Tuckers Arms
5.00 - 6.30 Three Counties Swing Band Village Hall
6.00 - 7.00 Greg Abate from America with Craig Milverton Trio Tuckers Arms
6.00 - 7.00 Cleo & The Asps Marquee
8.00 - 10.0 La Vie en Rose - Gipsy Jazz Band Village Hall
Stroller 11.30 - 7.00pm £10 Evening Concert 8.00 - 10.00pm £10
www.dalwoodvillage.co.uk t.mackenney111@btinternet.com 01404 831 280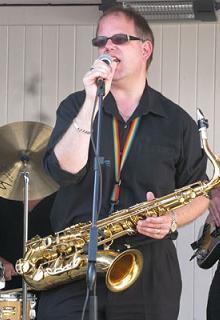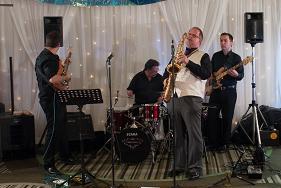 Some great tunes and a very varied programme on
Saturday with Jeremy Huggett's
"BAND OF GOLD"
with Jeremy on saxes, flute, clarinet & vocals, Guy Shotton on piano,
Federico Leonari - double bass, Eddie Johns - drums
On the 16th April, we had a great evening with the very talented
Amy Roberts and her Quintet
and this is the email she sent the next day …
"Thank you for having us, Tina! We all thoroughly enjoyed the evening.....
what a wonderfully appreciative audience!!"
Amy on clarinet, flute & sax, Richard Exall on saxes and vocals, the welcome return of
Dave Newton on piano, Nick Millward - drums and Ashley John Long - bass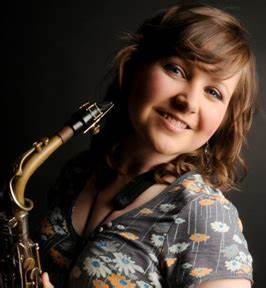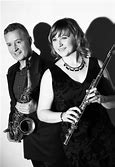 The Quintet will play from 8 - 10pm
The Tuckers Arms, Dalwood, EX13 7EG, near Axminster
Please park in the Village Hall Car Park.
Tickets are £10 from t.mackenney111@btinternet.com 01404 831 280 07999 553477
We look forward to seeing you and hope you enjoy the music.
A fabulous evening in March with Julian Marc Stringle, Alan Barnes, Nick Millward, Craig Milverton and
Ashley John Long.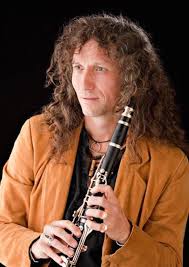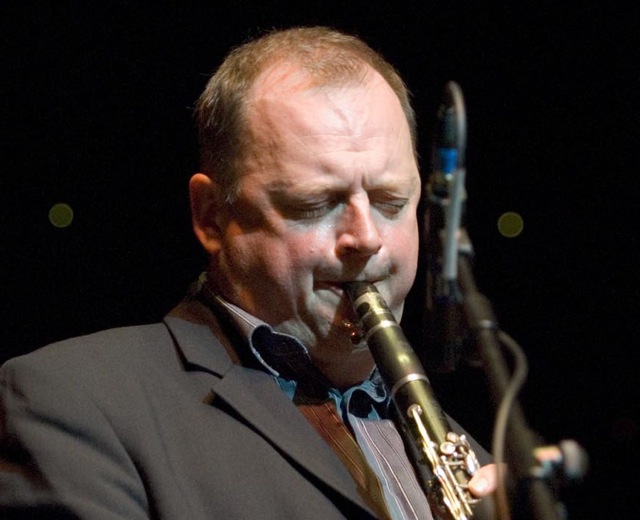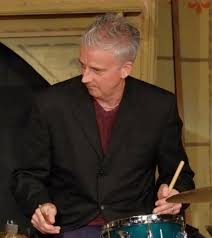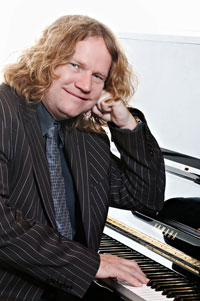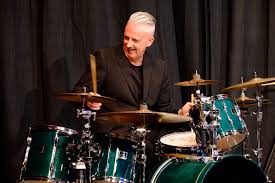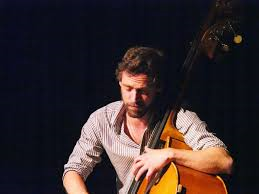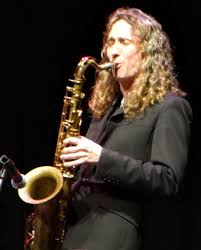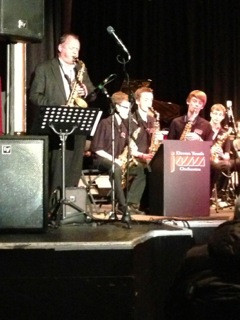 A PACKED HOUSE FOR LA VIE EN ROSE!
on Feb 16th
and what an amazing appreciative Audience!
Thank you so much everyone for your support.
You'll be pleased to know that La Vie en Rose will back on Saturday July 6th performing the Evening Concert at
DALWOOD MUSIC DAY
Saturday July 6th Saturday July 6th Saturday July 6th Saturday July 6t

' L A V I E E N R O S E ' .
five musicians with
wide-ranging individual
backgrounds in classical
music, traditional jazz,
rock, blues, country,
ragtime and roots, pulled
together by the
shared
pleasure of gypsy jazz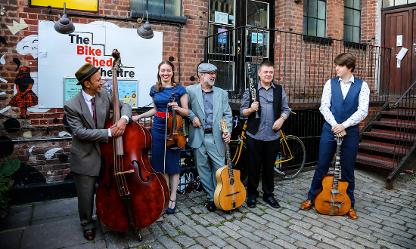 Laurie Light - guitar, David Jones - guitar, Nick White (Chris Barber Band) - clarinet
Rebecca Wilson - violin and Yann Mahjoub - bass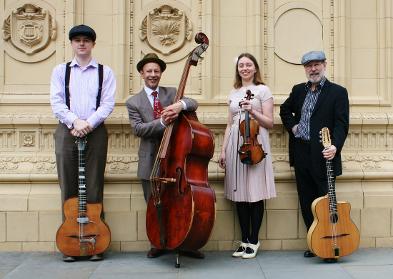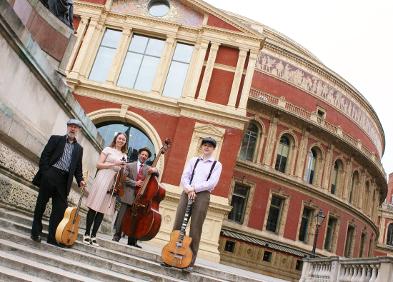 Wow!! What a fabulous evening on Saturday 26th January
with Vocalist Louise Parker from Plymouth
and her talented Trio
Martin Jenkins on keyboard, Jim Rintoul on bass and Ric Byer on drums
A stunning performance by Louise with a very varied programme of upbeat songs & soulful ballads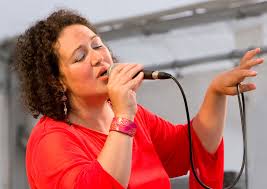 Louise Parker is a Jazz and Soul vocalist based in Plymouth.
She grew up in a house filled with music - from folk, calypso & opera enjoyed by her Jamaican-born mother to trad, swing & be-bop by her jazz-obsessed father.
She was aptly named after Louis Armstrong and was born to create the sort of soulful sound that is earning her a great reputation in the jazz world.
Tuckers Jazz Club
The Tuckers Arms, Dalwood EX13 7EG
Just north of the A35 between Axminster & Honiton, East Devon
Music 8 - 10pm Tickets £10
(Book early if possible please)
t.mackenney111@btinternet.com 01404 831 280
If you plan to eat at The Tuckers, early booking is essential 01404 881 342
Saturday November 17th at The Tuckers Arms, Dalwood
(the last Jazz Night of 2018!)
Matt, Leigh, Luca & Tom gave us a marvellous evening of music and weren't at all phased by
the power cut!! Tracey & Craig coped extremely well and managed to get the meals finished
and Audience into the Function Room by 8pm. We all had extra time for chatting by candle
light and when power was finally restored, the lads continued playing 'til 10.30pm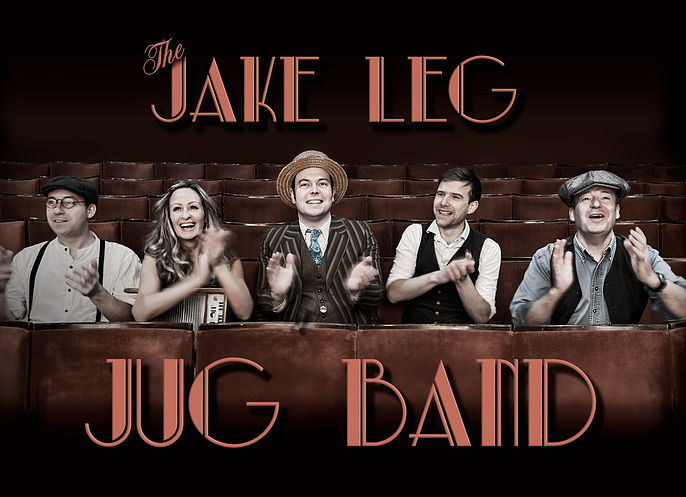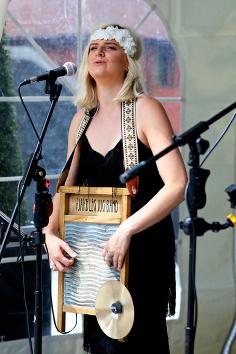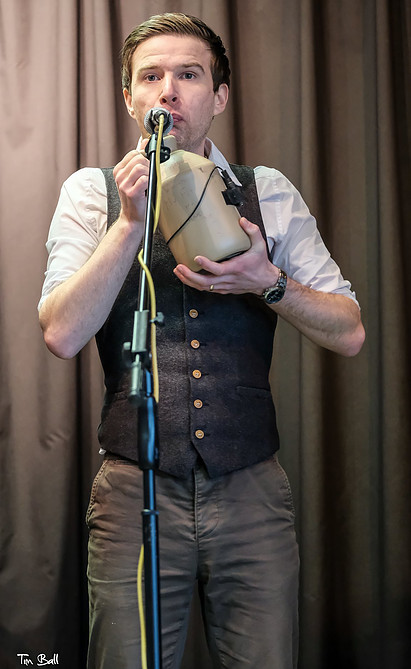 Briony Rose sings & plays washboard Liam Ward sings, plays harmonica & jug!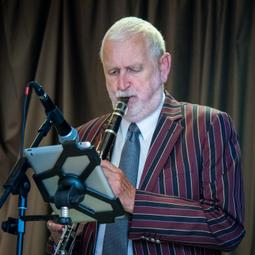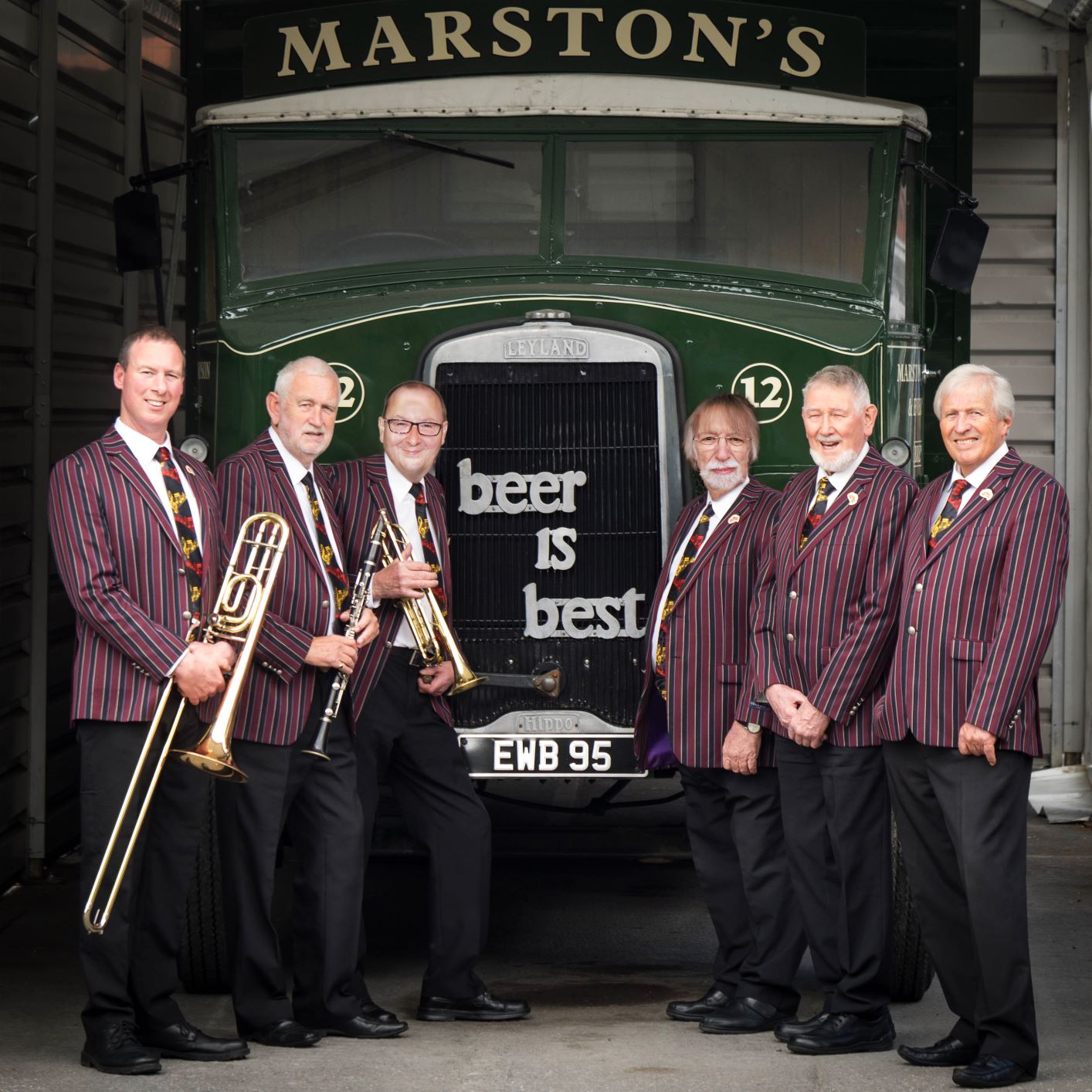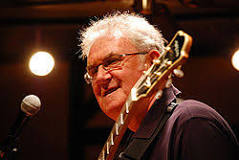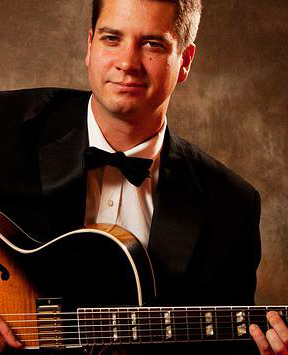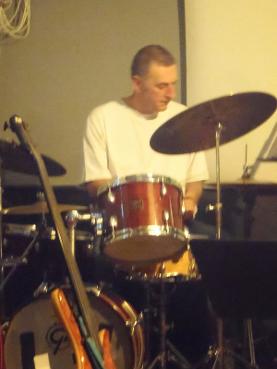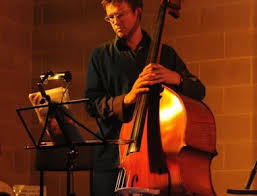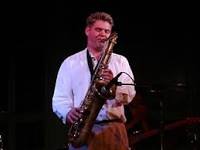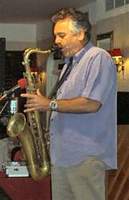 Derek Nash Martin Dale

(Jools Holland R&B Band)
Craig Milverton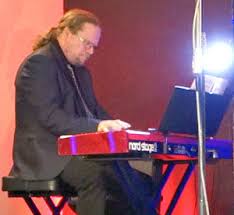 We're so lucky in East Devon to have access to such talent!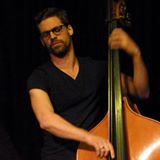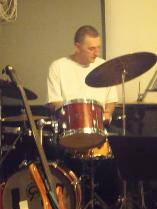 2019 DIARY
Jan 26th Louise Parker (vocalist)& Martin Jenkins Trio.
Feb 16th La Vie en Rose - gipsy jazz
March 23rd Alan Barnes, Julian Marc Stringle & the Craig Milverton Trio
April 16th Amy Roberts Quintet
May 18th Jeremy Huggett's Band of Gold
June 8th Craig Milverton and Dave Newton - 2 pianos!!
July 6th DALWOOD MUSIC DAY - Jazz, Pop, Classical, Folk & Buskers!
Augt 15th Thursday Matt Carter's New Septet!
Sept 7th John Shillito's "Riviera Ramblers"
Oct 5th Bruce Adams with the Martin Dale Qtet
Nov. 2nd Tina May (vocalist) & The Craig Milverton Trio
Nov 23rd Annika Skoogh - Anita O'Day Tribute
Dec. 21st One Foot in the Groove …..not Jazz ... but it's great fun when this
fab "60s Trio" entertain at the Kroft Originals Annual Christmas
Singalong
2020
Jan 18th Louise Parker & The Martin Jenkins Trio
Feb 1st Derek Nash & Martin Dale Quartet
March 21st Jake Leg Jug Band
April 24th Friday Pete Oxley
May 9th Simon Spillet & Martin Dale Quartet
Thank you all for supporting the Jazz Club.
Keep booking the tickets! - and we'll be able to have more
amazing Musicians & Singers.
Look at all the marvellous Musicians & Singers we've had at the Tuckers Jazz Club!!


Jazz Musicians and Singers who have appeared at the Tuckers Jazz Club so far-
ALAN BARNES and The Matt Carter Trio
ALAN BARNES with JULIAN MARC STRINGLE, - Craig Milverton Trio
Amy Roberts/Richard Exall Quintet - with Dave Newton - piano
ANDY COOPER - ex Kenny Ball JB with Chris Walker's Swingtet

Annika Skoogh Quartet:
Annika Skoogh & Orpheus
Ashley John Long - bass player from Cardiff
"Birds on a Wire": Julie Dunn & Charlotte Storey

Charlie Hearnshaw's "Munjenta Cafe" Latin Jazz Quintet
Chris Walker's Swingtet with ANDY COOPER

Chris Walker's Pedigree Jazz Band
City Steam Jazz Band

Clive Smith's Arcadia Jazz Band
Coach York - drums
Craig Milverton Trio

Dan Pogorzelski Quartet

DAVE NEWTON Trio
DAVE NEWTON & CRAIG MILVERTON - 2 pianos
DEREK NASH (from Jools Holland's Rhythm & Blues Orchestra)
Devon Youth Jazz Orchestra

DOMINIC ASHWORTH with the Craig Milverton Trio

Duncan Anselm Quintet

Fliss Gorst's "Jivestar" with Kai Hofmann
Fliss Gorst's "Bond Tribute"
The Fliss Gorst Quartet
Gary Evans - drums
Gatsby Gang with Rachael Roberts
The Jake Leg Jug Band
JIM MULLEN
Jim Newton's Fifty Shades of Jazz

Jim Newton's Fifty Shades of Mainstream
John Shillito & his Select Four

Julie Dunn Trio:
JULIAN MARC STRINGLE "Tribute to Gershwin"
Kevin Sanders - bass
La Vie en Rose
LAURA COLLINS "Tribute to Gershwin"
LEE GIBSON & the Martin Dale Quartet
Louise Parker - with Martin Jenkins, Ric Byer & Jim Rintoul
Leigh Coleman with the Matt Carter Trio
Maggie Reeday Quartet
Martin Dale Quartet
Martin Jenkins - piano

Matt Carter Quartet

Mike Denham - solo piano

"Misty Roses" - Sue King & Peter Fung
Neil Burns - guitar
Neil Maya's Brubeck Project
Nick Millward - drummer (ex Kenny Ball JB)
PEDIGREE JAZZ BAND
Pete Allen with Roger Marks' "Brass Farthings"
Pete Canter's "Light Flight"
Rachael Roberts
Richard Llewelyn
ROGER BEAUJOLAIS

Roger Marks' Armada Jazz Band
Roger Marks' "Brass Farthings":

Roger Marks' Cornish Armada JB

Sunset Cafe Stompers

TBR Quartet with Rachael Roberts

Three Counties Swing Band with Kevin Dunn
Tony Roberts Quintet

Trichord - James & Hilda Clemas and Ed Jacobs

Gigs start at 8pm. Tickets can be bought at the Door or in advance from Tina 01404 831 280

If you would like to be on the mailing list for Music Events at the Tuckers, please email

t.mackenney111@btinternet.com or phone 01404 831 280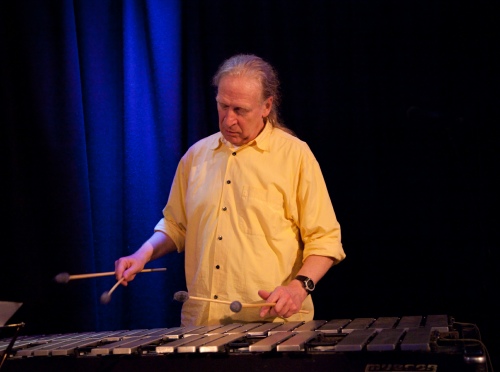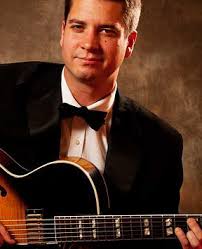 Roger Beaujolais Neil Burns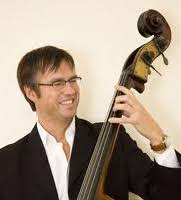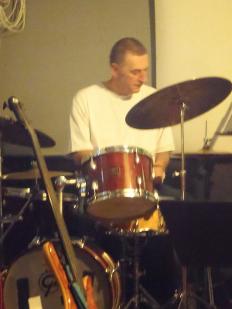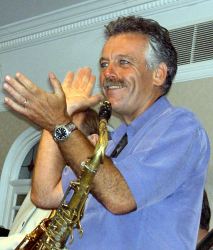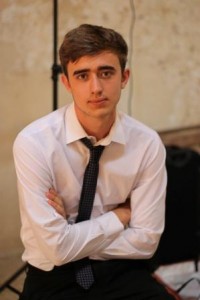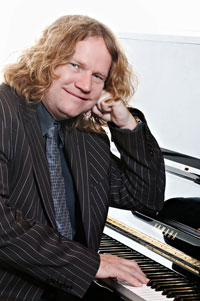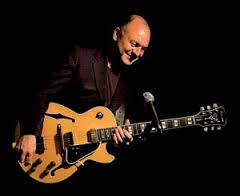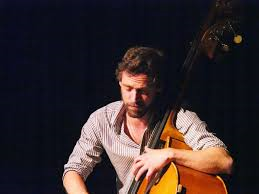 THE TUCKERS JAZZ CLUB

Since the Autumn of 2013 there have been monthly Jazz nights at the Tuckers Arms (EX13 7EG)

in Dalwood, just off the A35 near Axminster.
The best route to take is from the A35 between Axminster and Honiton.
Turn off the A35 at Andrewshayes Holiday Park (EX13 7DY) and then immediately Right (to Dalwood)
After 3/4 mile, T junction, turn Left (to Dalwood).
After 1/4 mile, Crossroads turn Right into the Village.
The Tuckers is on the RHS. Car Park is opposite, up an alley.

The Tuckers Arms is in the centre of Dalwood
EX13 7EG - on the north side of the A35
between Axminster & Honiton
Excellent food & a warm welcome!