The Busking Areas will be on the Forecourt of the Tuckers Arms,
in the Pub garden and the garden at Church Cottage next to the Hall.
(Thanks to Tracey, Craig & Bev and Sue & Graham Hunnisett)
Please see the Buskers' Board on the forecourt of the Pub
for Performers & Times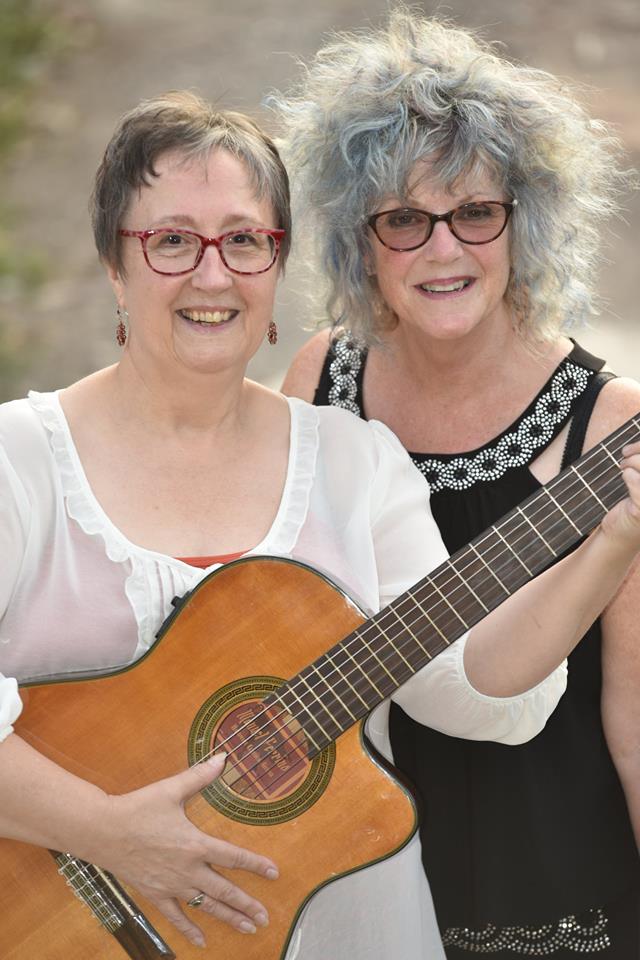 Shirley & Sharon - Dalwood 2016
Silky, close harmony vocals are the hallmark of these two

Bridport singer songwriters. Their music has been called

folk, sometimes country, sometimes rock … whatever the


case, these ladies love to entertain!
2019 appearances – Bere Regis, Yeovil, Yarlington, Bradpole, Bridport, Axminster, Lyme Regis, Barrington …. Dalwood being a favourite! … festivals, celebrations, radio plays (Forest FM) and many other gigs and events.
"the beautiful vocals and stunning close harmonies of this Bridport duo will transport you on a musical trip to blissful joy" ….... Camelot Music
www.facebook.com/Shirazsinging
or

contact Shirley on 01308 424289 for private bookings.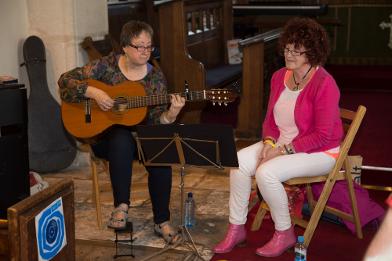 JURASSIX




In their own words ...........

"Six fossils living on the Jurassic Coast


singing sea songs and shanties and anything that

makes us smile and you happy!"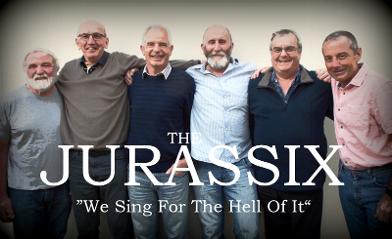 East Street Band from Bridport (awaiting photo)
INDIGO - Saxophone Quartet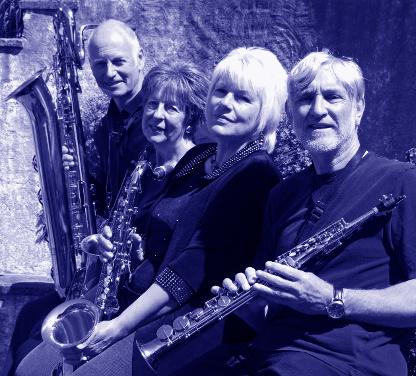 Andy Davey - baritone
Anni Hindle -
Carrie Fry, -
Jon Garvey - soprano
CHANTRY BUOYS
The Chantry Buoys hail from East Devon. We are a recreational drinking group with a singing problem…..
All of us are experienced seafaring men. We've all caught crabs in our youth.
We are looking forward to our Dalwood trip.
We will bring you shanties and other sea related songs. We have just released our first CD- 'Songs in the Quay of Sea'.
What's all that noise? It's the Chantry Buoys….."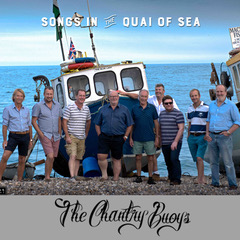 FOUR TUNE TELLERS Barbershop Quartet
IZZY - Young musician all the way from Yorkshire! - songs & guitar.
TAPPERS KNAPP - Uplyme based Group singing folk & sea shanties