More information about Musicians & Singers posted soon!



The Craig Milverton Legacy Band
with Craig on piano, Eleisha May Milverton - vocals, Ben Milverton - guitar,
Ashley John-Long - bass and Nick Millward - drums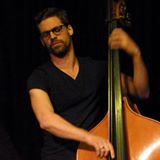 Ashley John Long Eleisha May, Craig & Ben Milverton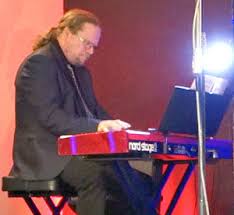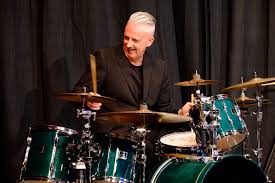 Craig's daughter Eleisha May at only 18, has already performed at many jazz venues and festivals including Brecon,

Pershore, Bude , Teignmouth , Beaminster and Dartmouth. Blessed with a smokey jazz voice she's received much praise from

Tina May, Digby Fairweather and Maggie Reeday.
Craig's son Ben , 21 is already an experienced gigging musician appearing many times with his Dad's groups at Clubs and Jazz
festivals including Teignmouth , Pershore , Bude and Beaminster. His astonishing technique and ability has been praised by such
great guitarists as Nigel Price and Dominic Ashworth.
Along with Ashley John Long and Nick Millward they are collectively called The Milverton Legacy Band.
The Band will play an eclectic mix of Classic Standards, Bluesy Ballads and Jazz Funk grooves .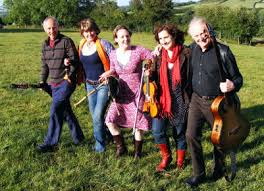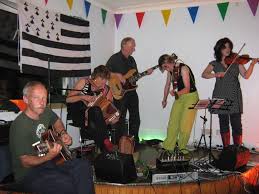 French & Breton Music & Dance
Poisson Rouge is a Devon based band that plays Breton and French-inspired dance music, both original and traditional.
It was formed six years ago by musicians meeting athe French/Breton dance club, d'Accord Exeter, but it now travels far to play for concert audiences, dance clubs & private celebrations.

They've performed at 5 Sidmouth Folk Weeks, thePentrefest Festival, the Bal de Bath & the Fete Du Cloitre (Brittany) amongst many other festivals.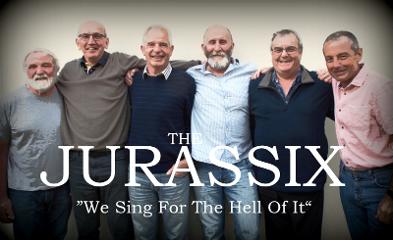 Dynamic Trio (yes! there is a third member - but no
photo yet) from the South West play all (well most!)

of your favourites from the 50s, 60s, 70s and beyond
.....a song, a smile and a bathchair!!
A lively swinging, rocking performance from Peter
Bland - vocals, harmonica & percussion, Owen Engeham
keyboard & vocals and John Arrol - guitar.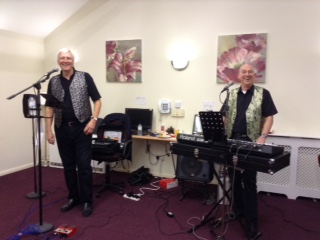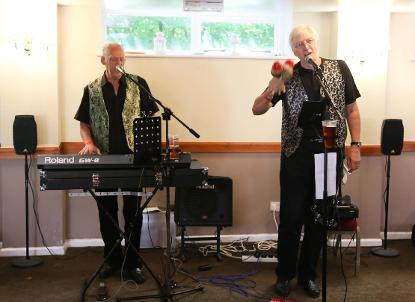 Owen Engeham & Peter Bland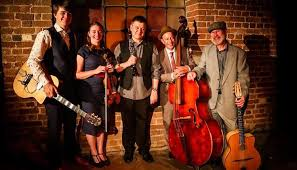 ' L A V I E E N R O S E ' . . .
an Exeter based group of musicians with wide-ranging individual backgrounds in classical music, traditional jazz, rock, blues, country, ragtime and roots, pulled together by the shared pleasure of gypsy jazz and hot swing.
David Jones – guitar, Laurie Light – guitar,
Rebecca Wilson – violin, Yann Mahjoub – bass &
Nick White (Chris Barber Band) - clarinet