THE PEAK DISTRICT YOUTH ORCHESTRA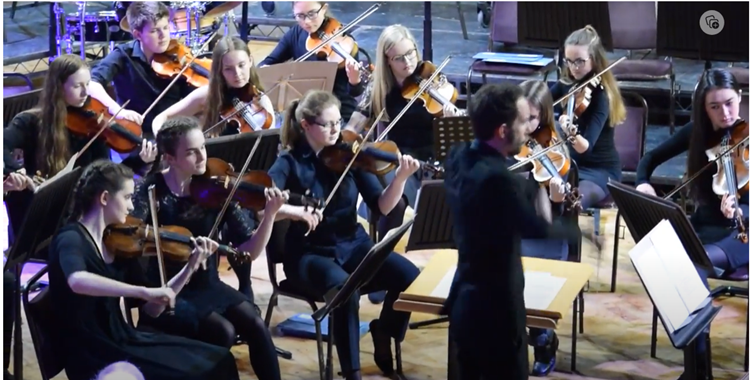 This award winning Youth Ensemble will be bringing to Dalwood Village Hall, a varied programme of vibrant string
music with an emphasis on folk inspired tunes from Great Britain and Scandinavia together with some Film classics.
Featured composers will include Gustav Holst, Ralph Vaughan Williams and John Williams.
The 21 young musicians will have travelled from Buxton in Derbyshire on Wednesday morning to perform this
Concert under the direction
of Gavin Usher. They will then go on to Truro to continue their Musical Tour in Cornwall.
The Orchestra has a fine reputation and, over the years, has performed in prestigious venues - including
The Albert Hall. With enjoyment and enthusiasm that comes from being an Ensemble - and encouraged by a
wonderful Team of experienced and dedicated Directors and Players, the young Musicians (ranging from mid
to late Teens) gain confidence and skill with every rehearsal.
The Peak District Youth Orchestra is directed by Gavin Usher.