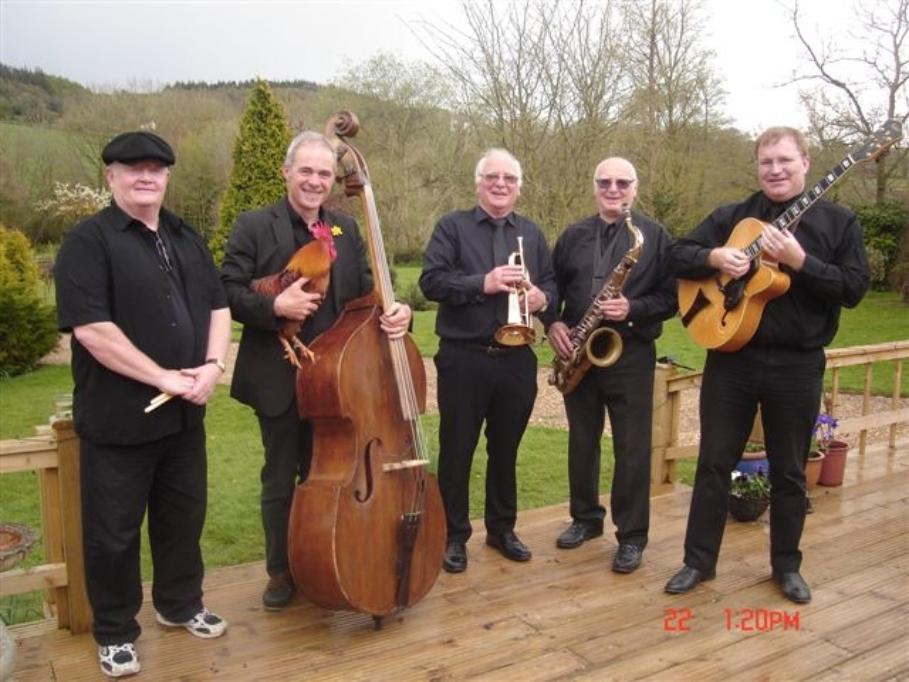 Clive Smith's Arcadia Jazzband
Steve Mike Sayer Clive Smith Tony Robert Richard Llewelyn
drums sax trumpet sax, clarinet, flute guitar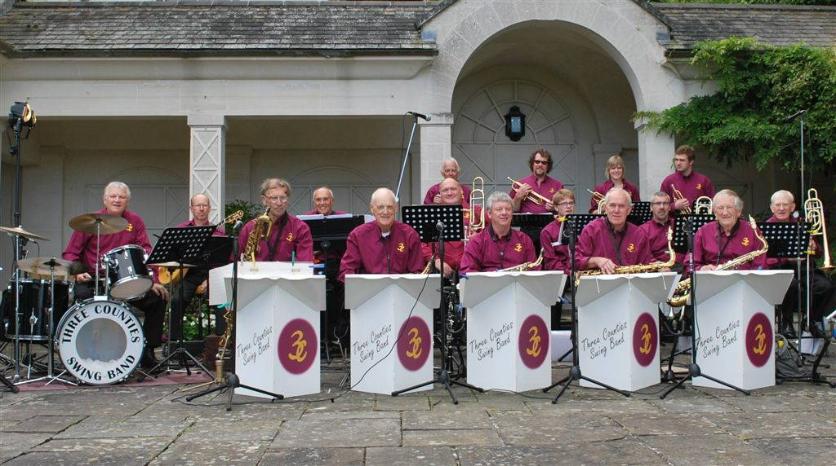 The Three Counties' Swing Band - Kevin Dunn (Drummer) Musical Director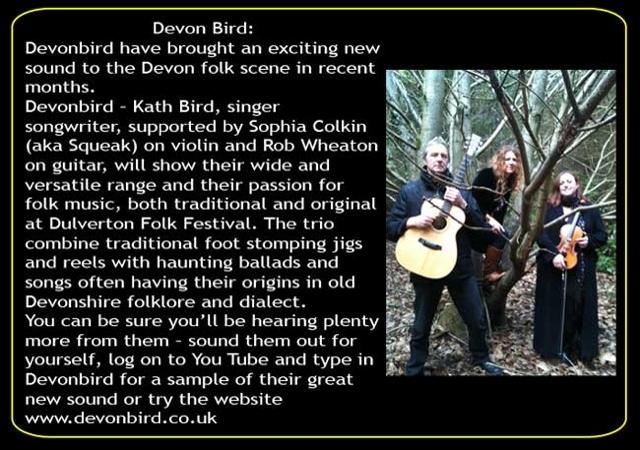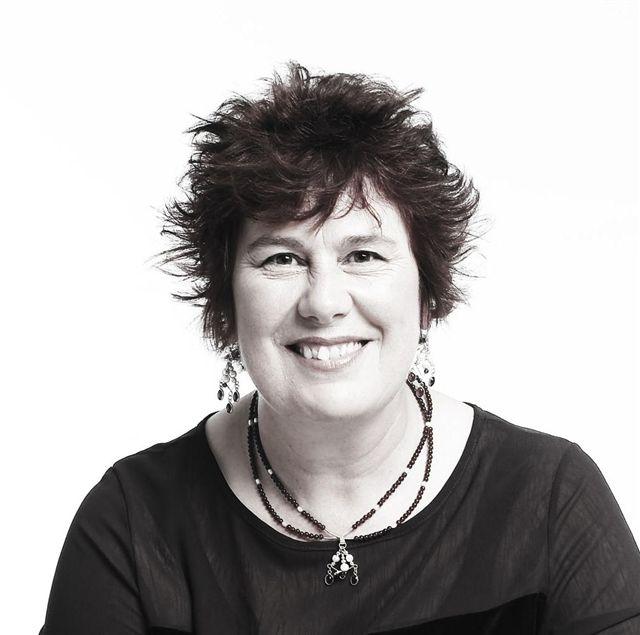 Clive Smith's Arcadia Jazz Band Helen Smith Uplyme Gospel Singers Axe Valley Jurassic Blue
& Angela Drake Community Choir






Village Shop Tucker's Arms Village Hall St.Peter's Church Tucker's Arms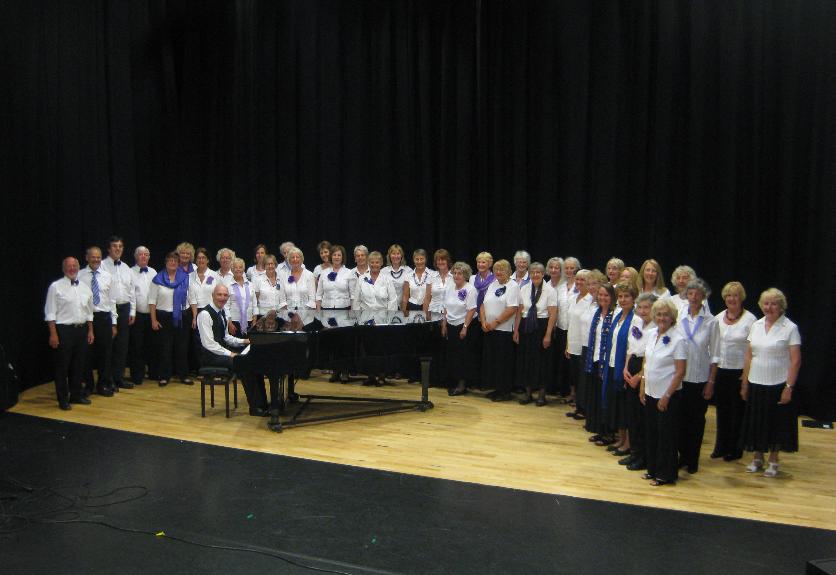 Axe Valley Community Choir with Edward Jacobs - Musical Director
at a concert in Plymouth


The Axe Valley Community Choir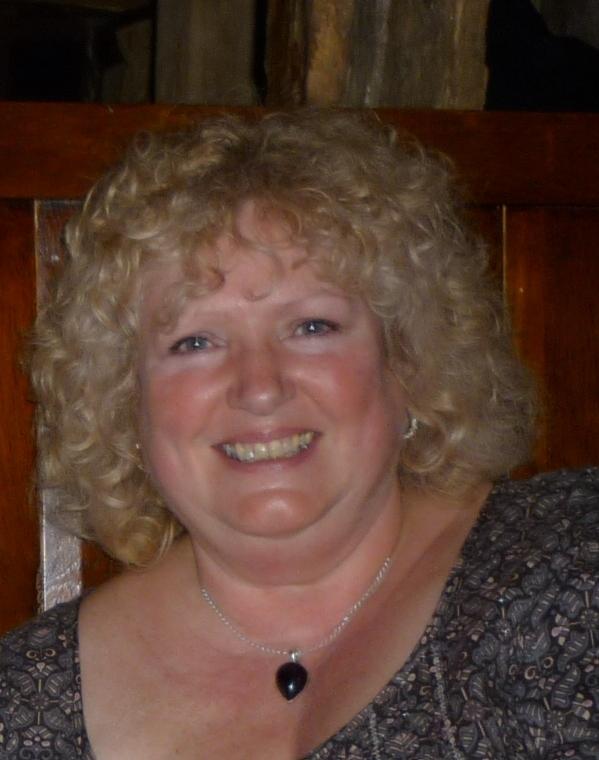 Mary Bowles
I have been singing for many years in Cabaret and Dance Bands. More recently I perform in a couple of duos: "RETRO" with Edward Jacobs and" FMS" with my Friend Fran. Also I have been very involved in Amateur Musicals in Seaton. My style is not set and I can be as versatile as the occasion requires... anything from Olde Tyme Music Hall to the current chart hits. At the Dalwood festival with Edward, I will be doing some of the old classics such as Moon River, When I fall in love etc... just with Edward playing piano.
The Kroft Originals
Sue Gay Kathy Kay Glenda Lorraine Sue Tina Caroline
The Kroft Originals started about 10 years ago as a small group of 4 friends just singing for fun & trying out a few harmonies.

Taking part in our very first concert in Dalwood was so nerve- racking that we resorted to taking very little sips!!!! of the famous sherry from a plastic bottle.... Hence the name.

We now get bookings to entertain at various celebrations, lunches, Christmas parties & local concerts and we have performed at the Arts Cafe Festival (Arts in the Garden) for about 7 years.
The money we raise goes to Charity. Last year we supported Devon Freewheelers. We still sing for fun of course - and we still try out a few harmonies!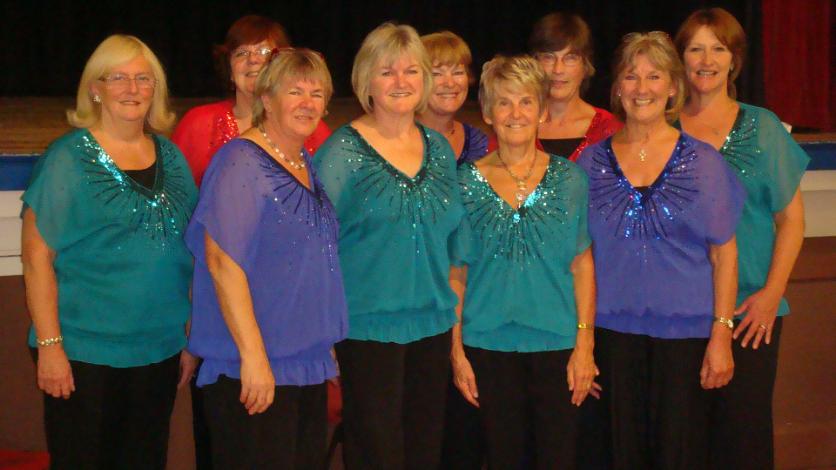 Jurassic Blue
John Leaver & Adrian Lunney
Saxminster with Alison Davies - Musical Director

Based in Axminster, Devon, Saxminster is made up of nearly twenty baritone, tenor, alto, soprano and sopranino saxophone players. We rehearse once a week and whilst focusing on playing for pleasure we are always aiming to stretch ourselves technically and musically.


With an emphasis on enjoyment we play an eclectic mix of music including contemporary pieces for saxophone choir, but also arrangements ranging from Glen Miller to Queen, Funk to Choral, Jazz to Janacek and more in between.

As well as playing at charity functions and local events, we have performed for three years in the annual Devon Performing Arts Festival - a good opportunity for constructive professional assessment.

If you are interested in joining the Saxminster Choir, please contact Alison Davies.

Tel: 01297 34098 Email: saxophoneali@yahoo.co.uk

 Trefellas plays celtic style folk music on a variety of wind and stringed instruments accompanied by sensitive percussion. Well known for playing regularly in various pubs in and around Taunton, the Band has built up a keen following and likes to engage with the audience, often by handing out percussive instruments to encourage participation.It has been known for members of the audience to burst into spontaneous free style dance, or at the very least jiggle about! Trefellas thread various songs, including shanties and chorus songs, into their mainly instrumental repertoire. Once again the aim is to encourage participation, as well as general enjoyment of the selection of English, Irish and European arrangements of tunes skilfully put together by Mike, Steve and Jim.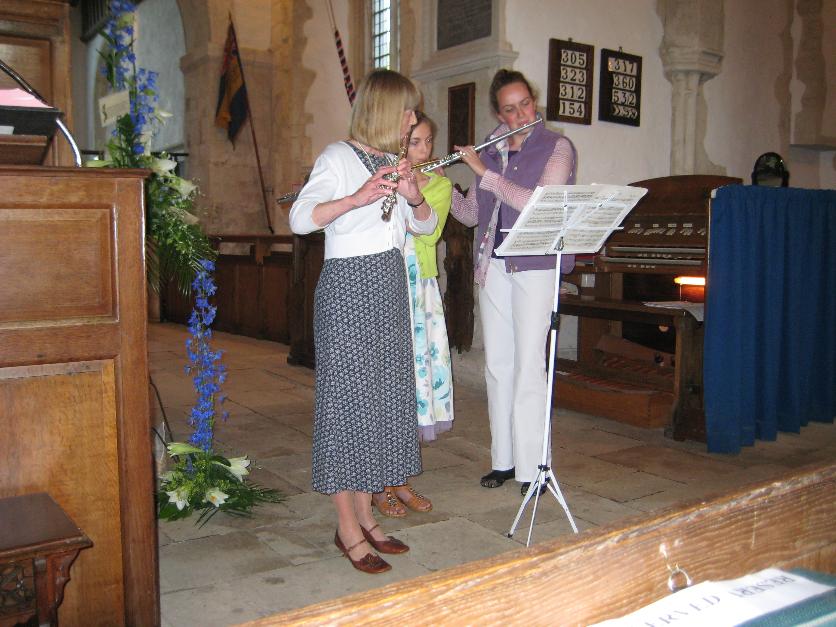 Annette Freathy, Melissa Freathy, Ellen Burrough and Maggie Lane
form the Group
"Maggie & The Three Pipers".
but where's Maggie at the piano?? - be sure to see her in Dalwood Church at 6pm!!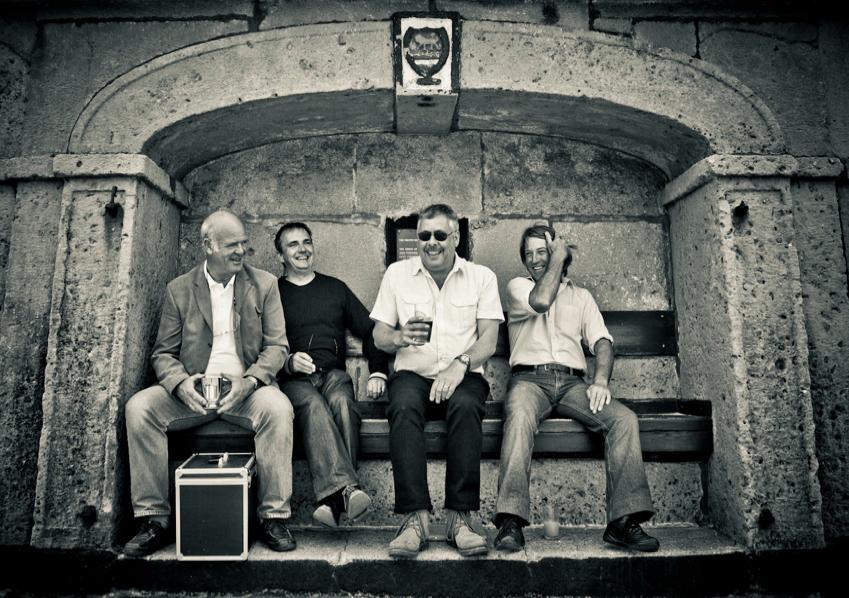 MR JJ PIG are seven friends (the other 3 have gone fishing!!) mostly from Uplyme and the surrounding area, who got together last year to sing for fun. "We sing mainly traditional songs, with an emphasis on sea songs and shanties. We have a style all our own - it's a little rough round the edges but hearty and strong. We think we're the perfect antidote to today's manufactured music - real blokes belting out real songs!"
Sweet Harmoni is a small Rock choir formed from the much larger Sweet Honi 'n' Soul. We love to sing pop and rock numbers particularly if they have close harmonies such as the Beachboys' 'That's why God made the radio'. We're directed by Andy Hague who scores the arrangements. We think of ourselves as a fun group for people who want to work hard at complex arrangements. At the moment we're on a kind of sabbatical, because a lot of us are involved in Andy's Oratorio, so we've come out of retirement for this gig! We'll be singing all our favourite songs including numbers by the Carpenters, The Housemartins, the Beatles and many more. Catch us while you can!
Fliss Gorst & Richard Llewelyn
Edward Jacobs Chardstoque Baroque Clive Smith Devon Bird Jurassic Blue
Richard Llewelyn Sue King

with Sidmouth Steppers



The Three Counties' Swing Band - with Kevin Dunn (Drums) Musical Director